There's nothing like a sprinkle of Billie Eilish or Kanye West to get vegan shoe fans excited.
Vegan sneakers are being produced in response to consumer demand, with dazzling celebrity endorsements. Nothing beats a sprinkle of Billie Eilish or Kanye West to get people excited about searching.
According to a September research from buying insights portal Lyst, demand for recycled shoes like the algae-made Yeezy Foam RNNRs increased by 55 percent year over year. Meanwhile,
Billie Eilish's latest collaboration with Air Jordan on a pair of vegan sneakers saw a 67 percent increase in searches for vegan sneakers.
According to Dominique Side, a Houston-based business owner of The Luxury Vegan, which provides luxury concierge services for customers wishing to shift to vegan diets, Gen Z icons like Jaden Smith and Billie Eilish are "hugely powerful." These celebrities have a big impact.
"because [Gen Z] has yet to establish themselves and incorporate [veganism] into their lifestyles," in Side's opinion. "I feel like [the Jaden Smith collaboration] brought New Balance a whole new audience and rejuvenated their appeal."
She's referring to the "Jaden 574" collection, which was launched last year. The shoe uppers are made up of 73% excess materials (from New Balance trash), 9% recycled content, and 18% virgin materials, with New Balance's distinctive EVA foam on top.
In recent years, big athletic brands such as Adidas, Nike, Reebok, and New Balance have showed renewed interest in animal-free leather, abandoning celebrity collaborations in favor of investing in hot biotech startups.
The pioneers were mentioned by Side, and it sparked her interest. "I've been following Stella McCartney's collab with Adidas, that was one of my first introductions into fashion and into wearable items that I would entertain on a daily basis," she shared. "It's not hugely inaccessible, [and it] is fashionable and comfortable. [The collection] offered something different than the brand as the whole."
Stella McCartney is generally praised as leading the herd in the right direction. McCartney's long-term work with Adidas began more than 15 years ago, paving the door for more vegan collaborations such as the Parley Ultra Boost X trainers (made from ocean trash) and the first vegan Stan Smiths (which debuted in September 2018).
Since then, Adidas has been establishing its position on next-generation materials. The firm recently outdid itself by revamping the 1970s classic in April, using biotech business Bolt Threads' mycelium-based Mylo, a natural material breakthrough developed from mushrooms.
Reebok released its "Cotton + Corn" line in 2018, around the same time as McCartney was working on her Adidas collaborations. The line was another early step in the mass market's transition to vegan shoes, as it was the only vegan footwear product on the market at the time with USDA approval (with 75 percent certified biobased content).
Piatex (a pineapple fiber utilized by hundreds of manufacturers) made an appearance in Nike's "Happy Pineapple" collection, which began rolling out to the general market in June. The Free Run Trail Premium, the Air Max 90, the Air Max 95, the Air Force One, and the Air-Zoom Type are among the five editions. Nike imprinted pineapple images on the tongues of the shoes, which could be symbolic of Piatex's clout in the business.
"On one hand, sneakerheads want Jordans no matter what they're made of….[In many instances], they did not know they were buying into this [vegan] trend, and it doesn't matter if they did," Side said. "If it's a great product, then it doesn't matter if it's vegan or not. Why not let it be vegan? It's still sold out."

Side suggested that sneakerheads and Jordans lovers are "contributing to the demand for the vegan product without them even knowing.."
An Industry Benefits from One Company's Circular Vision
In the world of vegan sneakers, technology is a silent competency, as businesses aim to be compostable (Native shoes), biodegradable (LDN Biodegradable Sneaker), and even circular (LDN Biodegradable Sneaker) (Thousand Fell).
Thousand Fell is an almost entirely circular shoe, which means that 70 to 80 percent of it may be returned and repurposed.
Thousand Fell, a four-year-old circular shoe company with Madewell as a stockist, just hired Phong Nguyen, a former cofounder of Gilt Group and Luminary, as its chief technology officer. Nguyen will be in charge of the company's technology stack, which includes its own reverse logistics platform, which is already storing thousands of shoes from customers for recycling into new footwear. In addition, the company just received $3 million in startup capital to help with the tech buildout.
While this circular vision has been embedded in the brand since its beginning, collaborations formed last year with recycling company TerraCycle and parcel transportation company UPS formalized the process of achieving a closed-loop shoe.
Thousand Fell customers get a $20 credit deposited into their account once their $120 minimal kicks that come in a dozen colorways are packed in the pre-paid label and scanned into the system by UPS to incentivize their cooperation in parting with their $120 minimal kicks that come in a dozen colorways for the sake of circular fashion. Thousand Fell and customers can track and trace adoption and recycling across the whole supply chain because the process is generally computerized.
"By driving a continued drumbeat of conversation, it keeps customers engaged. They send it back and they stay with Thousand Fell," said cofounder Chloe Songer, on how transparency drives customer loyalty. "The more units we're able to drive through, the more efficient our systems can be."

Any component parts that cannot be reclaimed (due to a lack of recycling means) at one of the company's many partners in New Jersey, Texas, or Brazil are downcycled or industrially composted.
"One of the biggest costs is how you collect product back one for one. Fifteen years ago, no one did that. The next 15 years are really going to be the reverse of that," according to Thousand Fell cofounder Stuart Ahlum. "This isn't like a resale or rental platform where you're grading sneakers that come back…What we're trying to figure out is this equation: How does it make sense for retail businesses to do this and drive top-line revenue?"
According to the company, a life cycle review is being conducted to determine the environmental impact of its reverse supply chain.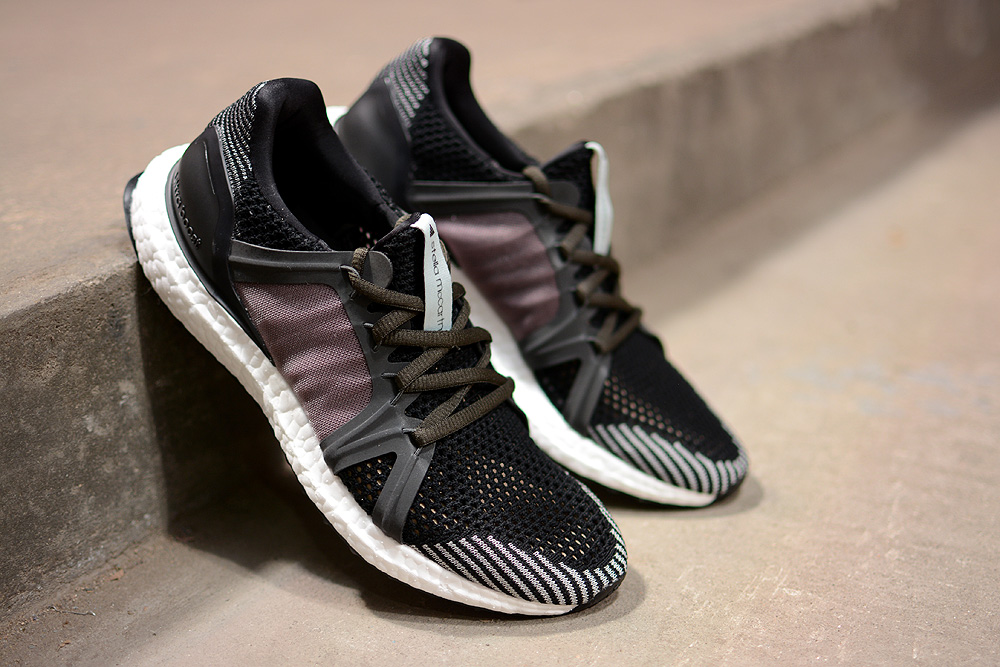 Thousand Fell plans to launch its recycled shoe next year, and after that, the company will only produce tech-enabled shoes (those with a handy scannable tag) for streamlined uptake.
New Demand's Negative Effects
According to Joshua Katcher, designer of vegan footwear brand Brave GentleMan, and Alfredo Piferi, proprietor of the premium vegan shoe label Piferi, the general popularity for vegan footwear might generate interest in the market, but it's not only benefits all around.
The two spoke about the harsh realities of vegan footwear at Fairchild Media Group's sustainability event in April. They identified scaling biobased inventions as a challenge, as well as exclusivity agreements between major brands and biotech firms that limit material availability for smaller names.
"One of the problems is that a lot of the material innovators are signing exclusivity deals with major brands and celebrities, making it very difficult for smaller companies that have a sustainability mission or an ethical fashion mission, by pushing them out of the equation," he added. "I understand why they do that, a lot of these companies are start-ups, too…but it's a bit of a paradox."
Katcher is also a member of the Collective fashion Justice board of directors, where she works to combat misinformation in the leather industry while also explaining the differences between vegan and non-vegan products.
Katcher is quick to offer statistics on leather's disproportionate impact, even when compared to synthetic, non-animal leather.
"We should be reducing land usage, rewilding grazeland…and moving in a direction toward materials that don't require those things."