This is fantastic news for rabbits! Following discussions with PETA, the Armani Group has confirmed that angora will no longer be used in future collections. The Armani Group's iconic brands include Giorgio Armani, Emporio Armani, EA7, and Armani Exchange. In 2016, the company implemented a fur ban.
Today's socially conscious fashion consumers have no interest in supporting a business that rips the hair from fully conscious rabbits' bodies. PETA applauds Armani's decision to include angora in its no-fur policy, and urges all designers who continue to use it to do the same.
What's the Deal With Angora?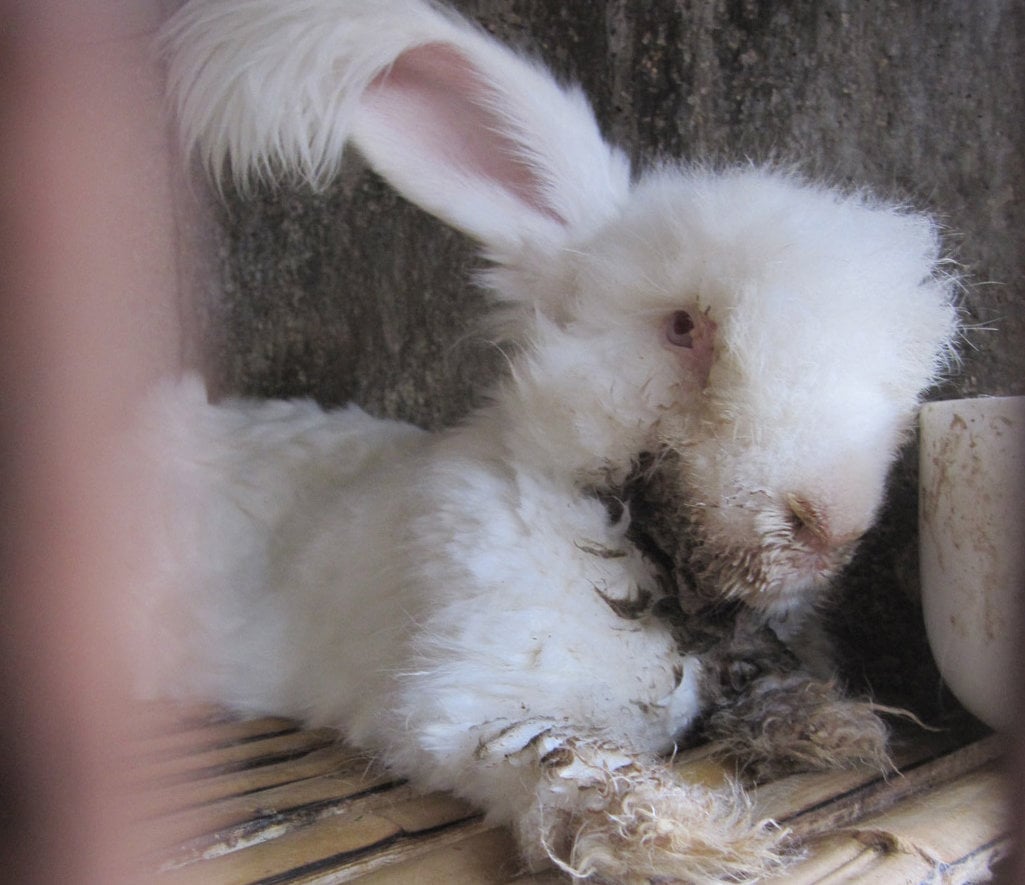 Most rabbits used for angora are stretched across boards and their hair is ripped out as they scream in pain, according to a PETA Asia exposé.
Others are tied up before their fur is cut or shorn, and the sharp tools cut open their delicate skin as they desperately try to flee. Every three months, they go through this agony.
Armani joins a slew of other high-end labels that have pledged not to sell angora after hearing from PETA. These include Valentino, Gucci, Diane von Furstenberg, Calvin Klein, Burberry, Tommy Hilfiger, and Stella McCartney.
As more Italian designers and fashion houses refuse to use fur, angora, and other animal-derived materials, it's time for Italian legislation to catch up with the times and outlaw fur farms.